I know social media can be intimidating, and I want to be able to take that stress and anxiety away from you. It's no surprise that Instagram is one of the top social media choices for influencers and small business owners. Instagram provides a chance to show off your brand and connect with people who are doing similar things that you are. It's also a really great place to get customers who are interested in what you have to offer.
The key to a growing audience on Instagram is photos that all look good together and are high quality as well as memorable. The best part? You don't have to spend your whole life savings for that. Smart phone cameras coupled with awesome apps make it possible to get amazing content and make them memorable.
Here are 5 apps to make your posts Instagram ready in 1,2,3!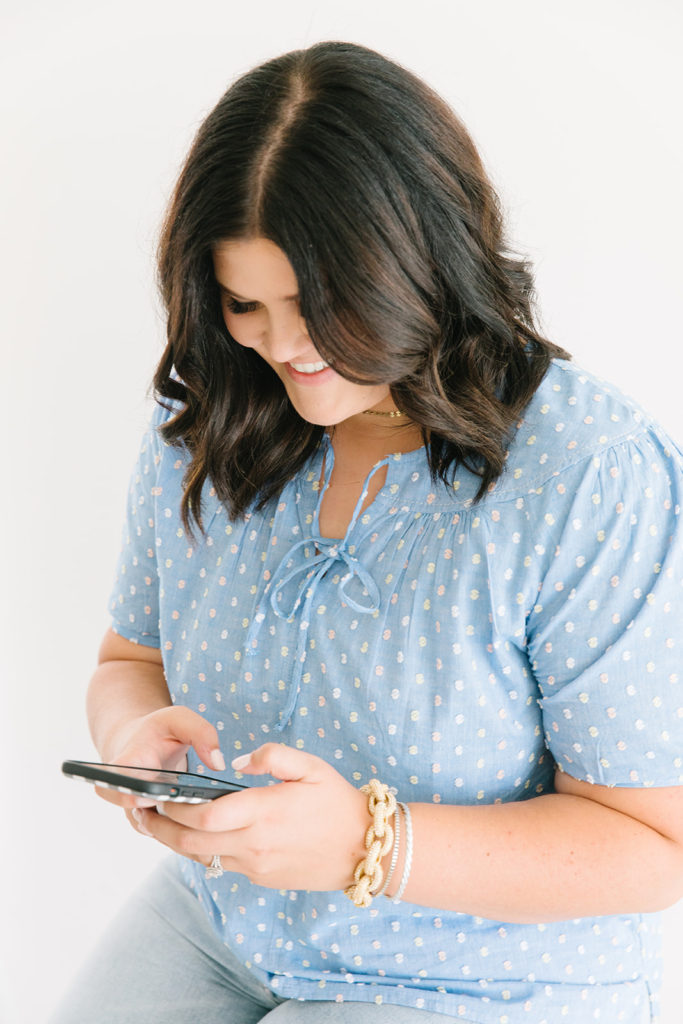 Mojo is an amazing app. They have a paid version that is $40 a year, or they have a free version that does everything you would ever need. The difference between the paid and free version, is the paid let's you upload your logo and create templates from scratch. BUT, the free version has plenty of amazing templates to use.
I love all things adobe and the lightroom mobile app is no exception. It's very user friendly. You can create albums, import pictures from your device, take pictures actually in the app, edit and share. The best part? It sinks with your desktop lightroom as well so you can access your photos both places. whaaat! You can also add your own presets to give all of your photos that same cohesive look.
Unfold is another free app that everyone needs in their life! Their tagline is "the future belongs to the story tellers." Isn't that what we are all trying to accomplish on social media? To tell an amazing story. About our life, our brand, our people, our passions.
This app is all about the stories. I feel like stories are such a big part in being seen on Instagram these days. These templates are amazing. They also have a free version and a paid version. I personally am all about the free versions. Their motto is: "Use StoryArt to unfold your stories and make your story a piece of art!"
Canva is my go-to for all things content. You can create both Instagram posts and stories as well as Pinterest and Facebook templates. I bought the canva pro version and it makes life so simple. You can upload your brand colors, fonts and then it's just drag and drop from there. Woohoo!
I'd love to chat more about all of this with you! If you are interested in my Instagram Management service, contact me here!